The Newport News Sheriff's Office is hiring. Some employees of the Hampton Roads Regional Jail could be making the move to the NNSO.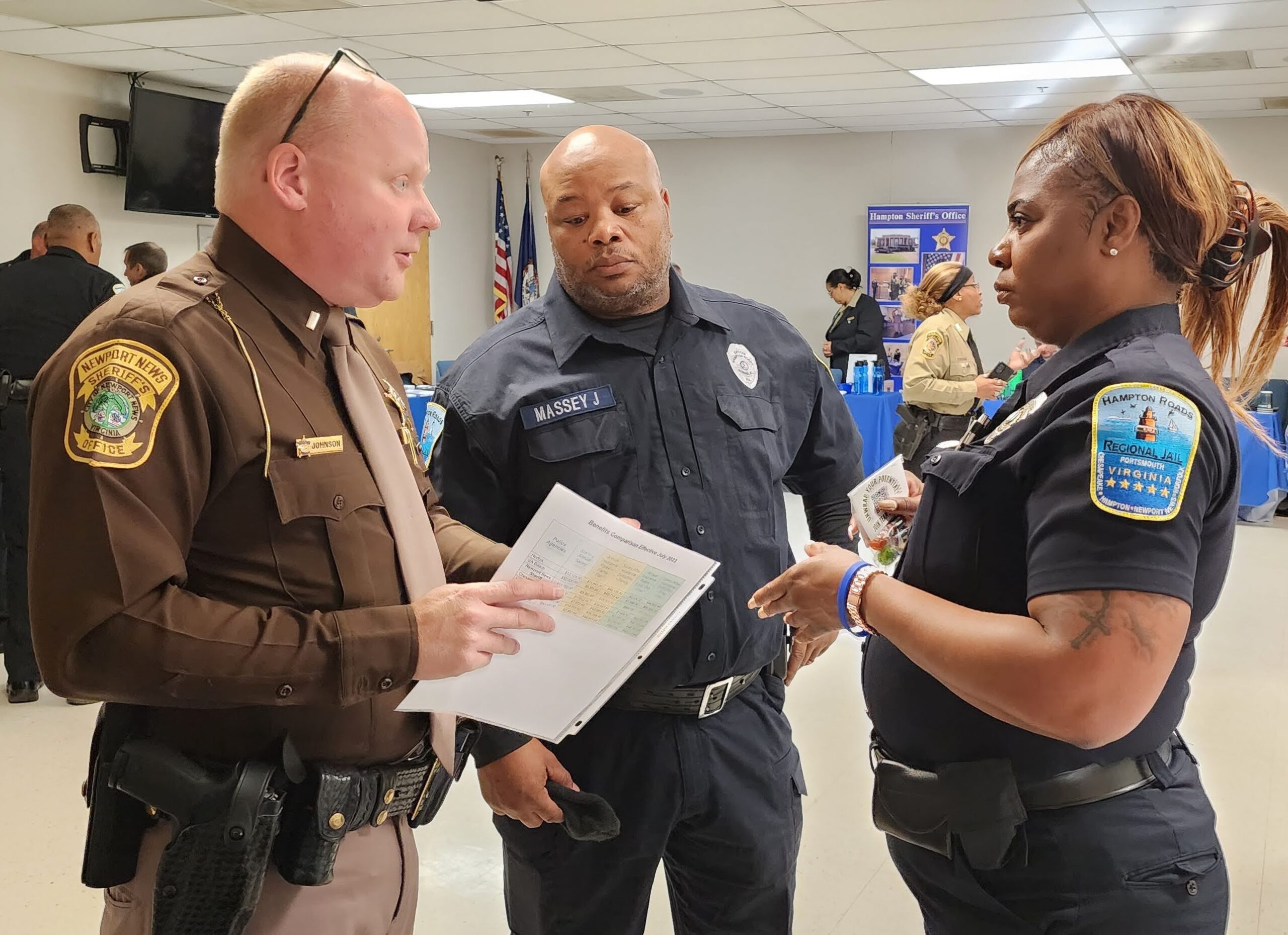 The jail will close by April 2024 after 25 years of operation.
The HRRJ held a job fair on November 16 for its employees to explore opportunities with its five member agencies. The NNSO's recruitment officer, Lt. C. Johnson, spoke with HRRJ correctional officers and civilian staff, offering information about salaries, benefits, schedules, and its fast-track application process.   
Sheriff's Offices and Human Resources personnel from Chesapeake, Hampton, Newport News, Norfolk, and Portsmouth set up informational tables hoping to attract qualified HRRJ officers to their agencies.
Established in 1998, the Hampton Roads Regional Jail serves those five cities. Each sheriff and representatives from member cities are on the board.
The HRRJ continues to house inmates, although some sheriffs have started pulling their inmates back ahead of the closure.